My Vogue Feature Story
Posted by NAFISA BRAIMAH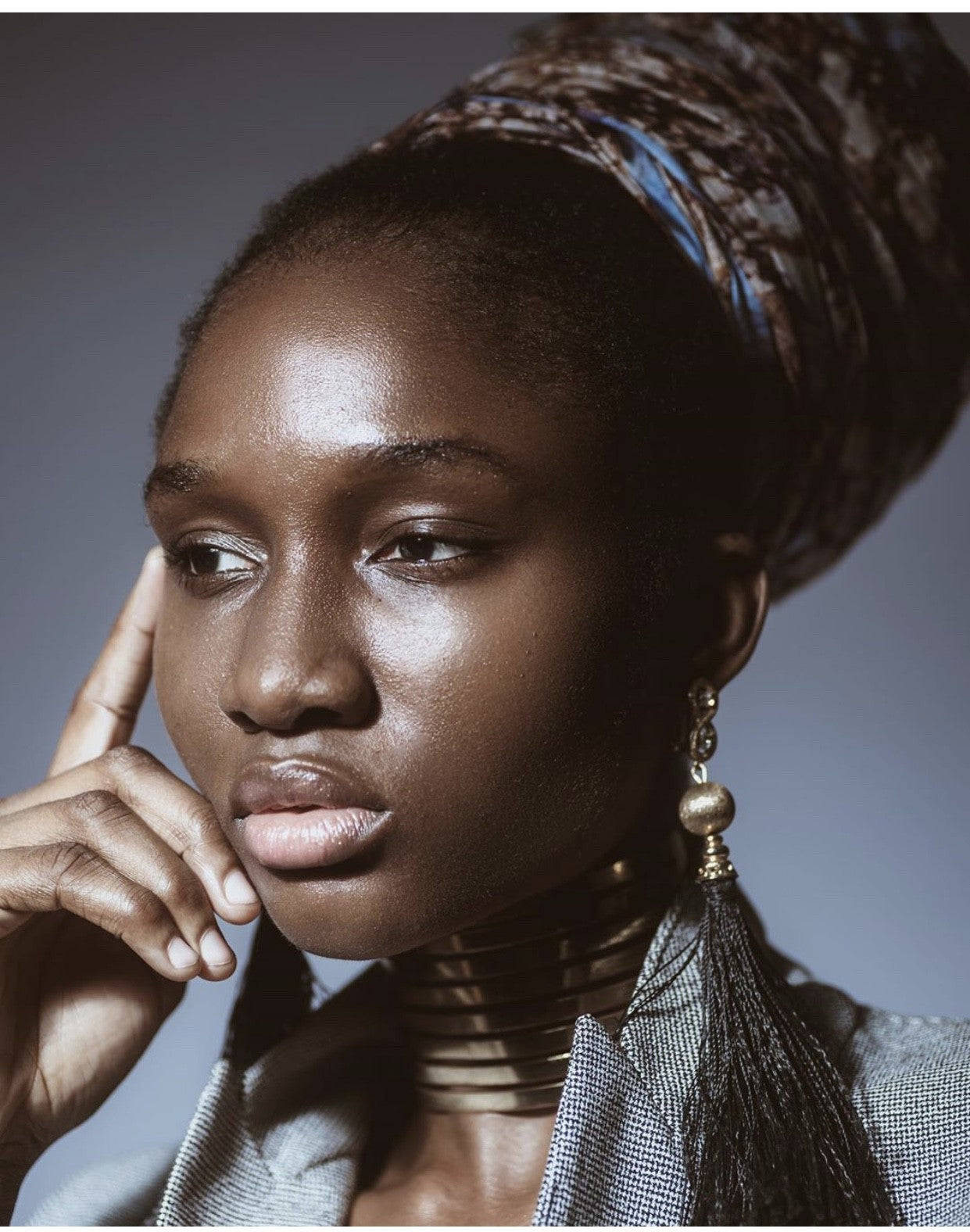 Amaka Oguike is a Nigeria based Professional Fashion Model and a Digital Marketing Analyst.
I started modeling professionally in 2016 and I have to say it's been a career filled with dreams coming true, and even the good, bad and sometimes ugly.
I remember getting featured on Vogue Magazine in 2017; I mean it was my first featured appearance on Vogue magazine and the feeling alone was an "Omg, Pinch me" moment/feeling.
I was just taking a nap one Sunday evening, (this was weeks after I did the shoot) and then I woke up to a lot of notifications on my phone, only to check my Instagram and see that, I mean that was incredible!
The day of the shoot was quite challenging because of the Hustle and bustle of Lagos plus it rained and we had to shoot under the rain regardless.
It was pretty exciting because it was a different kind of feel and I loved the adventure that it was surrounded with in terms of the traditional hairstyle I made called "Irun Kiko", shooting under the rain with a lot lagosians staring as usual, shooting with the danfo buses and so on, but it was truly an exciting experience and I am grateful for Busayo and the rest of the team for letting me be a part of that, I would never forget that feature as it was a stepping stone for new and greater opportunities in my career. It made me keep striving, working hard,never loose focus and it helped me improve my talent and abilities as a model.
What I have learned and practiced so far is patience and trusting your own process as a model and even an individual in general; Never comparing your journey with someone else's. I am grateful to Jesus mostly for everything.