Wellness Is The New Black
Posted by NAFISA BRAIMAH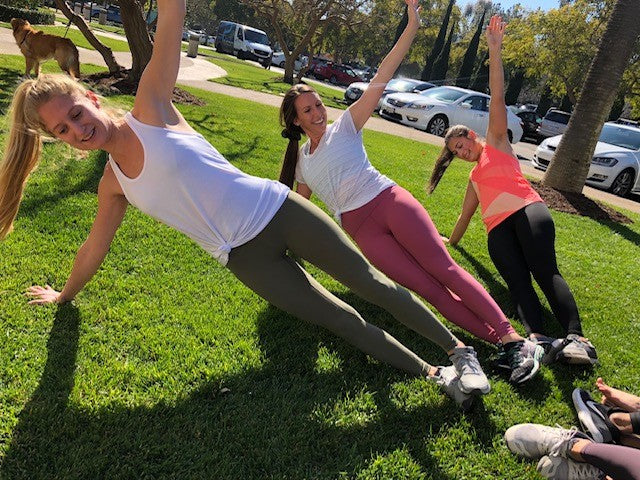 E'lorm Brand with its sankofa-ic symbols which emblematically send the global peace message to uplift our Spirit and Body. 
Our 2020 visionary perfection is to look back to fetch "Wellness" as the "New Black". Wellness is not a choice, but a global movement. Staying healthily mentally and physically is what Elorm strongly believes in. While our active wear is designed with 'YOU' in mind, we also simplified our brand styles to be worn outside the gym and yoga studio. Our vision is to bring awareness to the simple basics of life - WISDOM, LOVE & UNITY. Our first yoga-wear features these 3 symbols as the 3 Powers endorsing Global Peace.
The key to our active-wear line is that it is extremely adaptable; wearing Elorm is easy. Being the Elorm's creator, I am overwhelmingly interested in promoting the awareness and importance of maintaining an active lifestyle especially to rural areas. 
During my visit to my hometown, Ghana in 2018, I noticed a significant interest in wellness. I always run through extremely dusty weather conditions to a bridge by my house, which many locals frequent for their daily exercise routine. I saw their passion and it moved me to create not just a brand, but a unique one keeping them in mind. My hope is that people around the world will embrace the messages from these symbols and cultivate them in their lifestyle to bring them the fulfillment they need as well as the strength and courage to carry forth whatever their mind or body desires. 
Elorm's vision is to work with women entrepreneurs around the globe to support wellness. In this spectrum, part of all our proceeds will immediately go to our SANKOFAWORLD FOUNDATION to support our mission and our vision.
Reviews (1 comment)